Works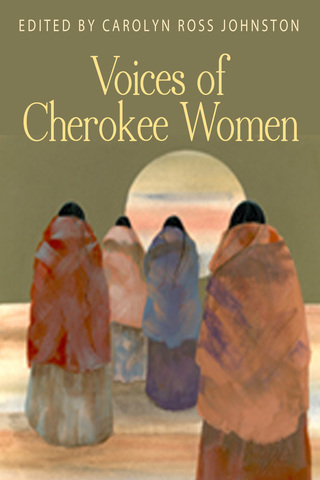 A collection of first-person accounts by Cherokee women, the book includes letters, diaries, newspaper articles, oral histories, ancient myths, and accounts by
travelers, traders, and missionaries who encountered the Cherokees from the 16th century to the present.
My Father's War: Fighting with the Buffalo Soldiers in World War II

My Father's War tells the compelling story of a unit of black Buffalo Soldiers and their white commanders fighting on the Italian front during World War II.

The 92nd Division of the Fifth Army was the only African American infantry division to see combat in Europe during 1944 and 1945, suffering more than 3,200 casualties. Members of this unit known as Buffalo Soldiers, endured racial violence on the home front and experienced racism abroad. Engaged in combat for nine months, they were under the command of southern white infantry officers like the authors father, Captain Eugene E. Johnston. This book draws on extensive interviews with Johnston and with the African American veterans of the 92nd Division to describe the experiences of a naive southern white officer and his segregated unit . Gene Johnston and the black soldiers were transformed by the war and upon their return helped transform the nation.


Jack London's role in the socialist movement has generally been erased or forgotten in the United States. Since most Americans first encounter his short stories and The Call of the Wild as children, they bring an air of condescension to their adult perception of his work and are unaware of his radicalism. However, London is an important and controversial figure in the American radical tradition and in proletarian literature.
American Indian women have traditionally played vital roles in social hierarchies, including at the family, clan, and tribal levels. In the Cherokee Nation, specifically, women and men are considered equal contributors to the culture. With this study we learn that three key historical events in the 19th and early 20th centuries–removal, the Civil War, and allotment of their lands–forced a radical renegotiation of gender roles and relations in Cherokee society.
Much of the literature on feminism has focused on women's oppression and victimization, rather than on the power that women historically have exerted. Johnston's interpretation of American feminism differs from previous works because she argues that the gradual growth of feminist consciousness lies not simply in oppression or feelings of victimization, but paradoxically in a growing sense of the empowerment of women as wives and mothers. She traces how reproduction, sexuality, domesticity, and motherhood have been socially constructed, and examines how feminists and anti-feminists have fought on the terrain of "family" issues.